The Blues defender enjoyed a productive loan stint in 2017-18, but he hasn't given up on playing for his parent club as he waits on summer talks
Chelsea loanee Tomas Kalas is looking to Andreas Christensen for inspiration as he waits on talks over his future.
Christensen spent two years on loan at Borussia Monchengladbach before making the breakthrough at Stamford Bridge in 2017-18 to establish himself as a regular under Antonio Conte.
Kalas joined the Blues on the same pre-season tour which allowed Christensen to make his mark last summer, but he has been on loan at five clubs in eight seasons since arriving in England. His most recent stint ended in success as he helped Fulham to return to the Premier League for the first time since 2014 through the Championship play-off final, and the 25-year-old is now hoping to impress at his parent club.
"Andreas Christensen made it and he played many games. Obviously, there were a few mistakes but he took the chance well and he deserves to be there. If he can do it, then I believe I can do it as well," Kalas said amid a promotion party at Wembley Stadium. "I just don't want to be too overconfident.
"I have been there on pre-seasons in the past and I don't think that I was the worst player on the pitch. One season that I spent there I got only two games, which was not as many as I was expecting or what I was told I would get. Both games we won and we only conceded an unlucky goal against Cardiff, so it could have been two clean sheets.
"I don't know what I could do more. If it comes, with the way they are playing, then hopefully I will fit in. On the other side, it hasn't worked for the last eight years. Is it time to change? Maybe yes, maybe not… If we work it out with Chelsea, between me, Fulham or maybe even a different club but I can't really say much about that right now."
Before moving to Fulham, Kalas had a season at Sigma Olomouc – the club Chelsea signed him from. He then went on to Vitesse, Chelsea's feeder club in the Netherlands, before taking in an unsuccessful spell at Koln in the Bundesliga.
Kalas has finally found his feet in the Championship, establishing himself as a top defender in the English second division. Kalas has spent 18 months at Middlesbrough and two years at Fulham, making over 120 appearances in the process, and thinks now is the time to experience the Premier League.
"Of course, I want it," Kalas added, when asked if he would like to stay at Fulham. "I don't know if it will happen though. There will be talks in the next month. Hopefully, it will work in the way that I want it, Chelsea want it and maybe Fulham want it. I don't know if it will, it is difficult to say now what is going to happen.
"If it goes the right way, it would be nice to stay with the team that's in the Premier League. For me, it would be another step towards the highest level, because of course the Championship is not the highest level. The Premier League would be perfect, it doesn't matter which club. If it was at Fulham, where I have spent the past two seasons, then that would be even better.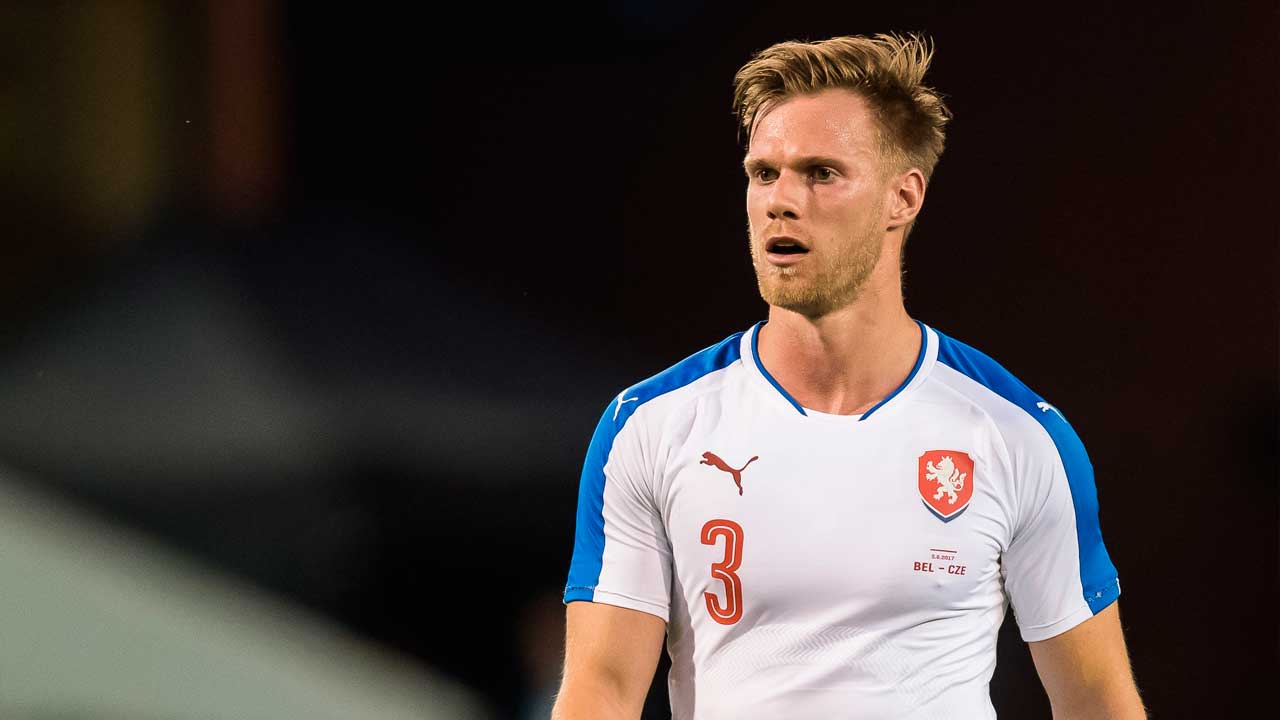 "We are going to talk about it and Fulham has to offer something if they want me. I don't know now but I am just glad we made it. What happens next season, I don't really know. I just don't want to be overconfident but I can rate myself as an experienced Championship player. What's the next step? To try it in the Premier League.
"If I am not ready now to try my best and take a punt, then I don't think that I ever will be. I can easily say that I will try to get myself to a Premier League team, if an offer comes."
By some measures, Kalas' eight years at Chelsea mark him out as club's longest-serving player – among those who were signed over the age of 16. That standing has arisen following Chelsea's release of Matej Delac to AC Horsens in the Danish Superliga.
The 25-year-old, who has made four appearances for Chelsea, admits that it is a peculuar record, but he remains happy at how his parent club have handled him.
He added: "Is it a positive record or negative? You could see it from both ways but being employed by Chelsea for eight years is not a bad record, even though I just started two games for them. I am taking it positively because they took me into senior football and helped me to develop.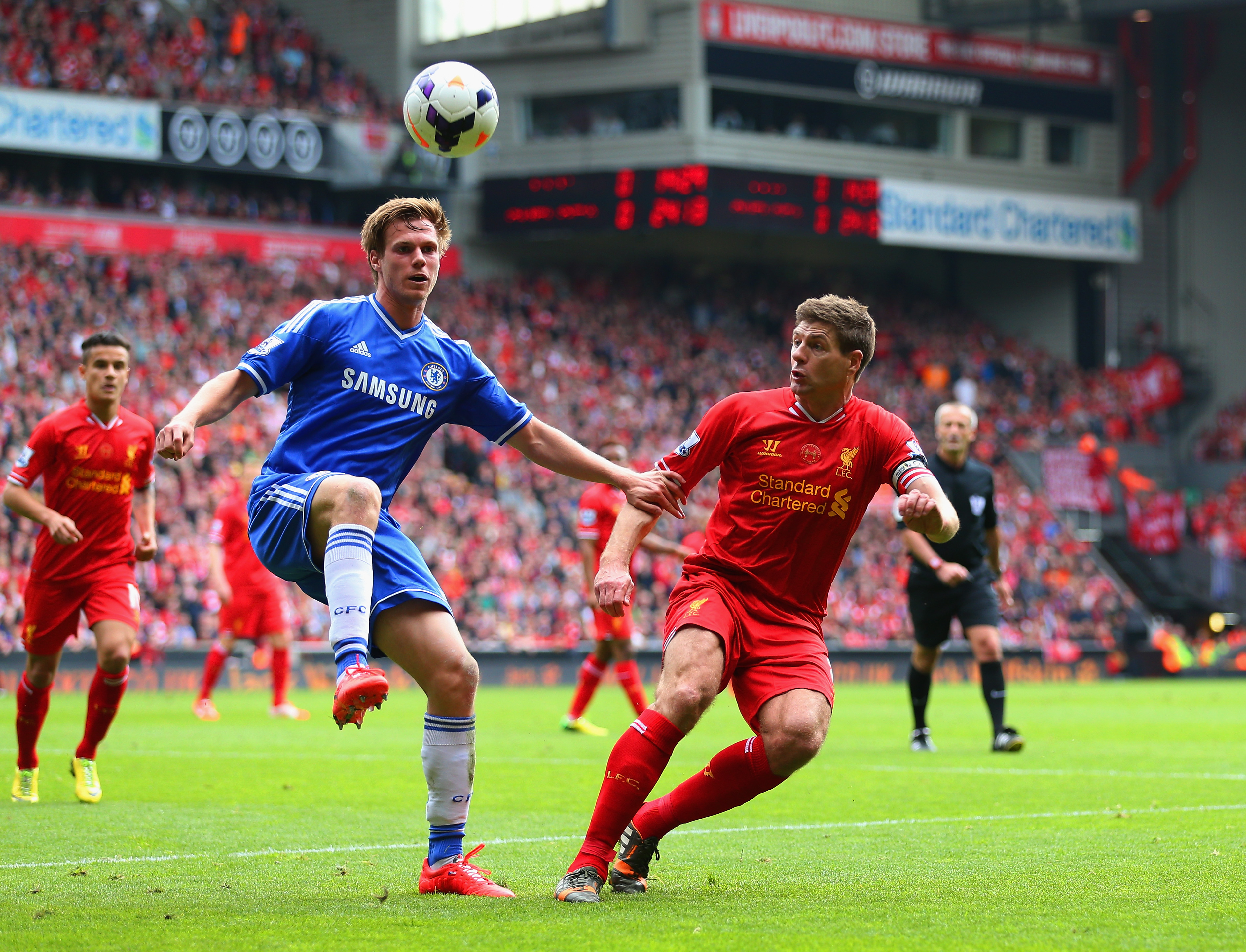 "Even though it might sound horrific to keep sending me on loans, they always sent me on the loans that I wanted or agreed too. They listened to me and we found a way, so I believe the same thing will happen for next season."
Slavisa Jokanovic's side took in their first Wembley Stadium visit for 43 years on Saturday, as Tom Cairney fired the club back into English football's top tier. Kalas was brought on as a substitute as Villa put pressure on Fulham in the wake of Denis Odoi's dismissal for collecting a second yellow card.
He is glad to have done his bit in getting the Cottagers over the line and admits he is ending the season in perfect fashion, with matches for the Czech Republic next on the agenda.
Article continues below
"Unbelievable, it is difficult to describe it with words," he continued. "It is something that we tried to achieve for a long time. For two seasons, last season was disappointing. This season, we made it to the end and won. It is difficult to say how I am feeling but it is nothing but positive.
"Obviously, we were under pressure with a player less and it was all going Aston Villa's way. It wasn't much about football, it was more about team spirit and the way we handled it towards the end. It was superb as much as how we played our first half. So all together, the quality, team spirit all came at the right time and that's why we won.
"Getting promoted, what more can you ask for. To be successful in the Premier League is for next season, so we couldn't ask for anything more this season."