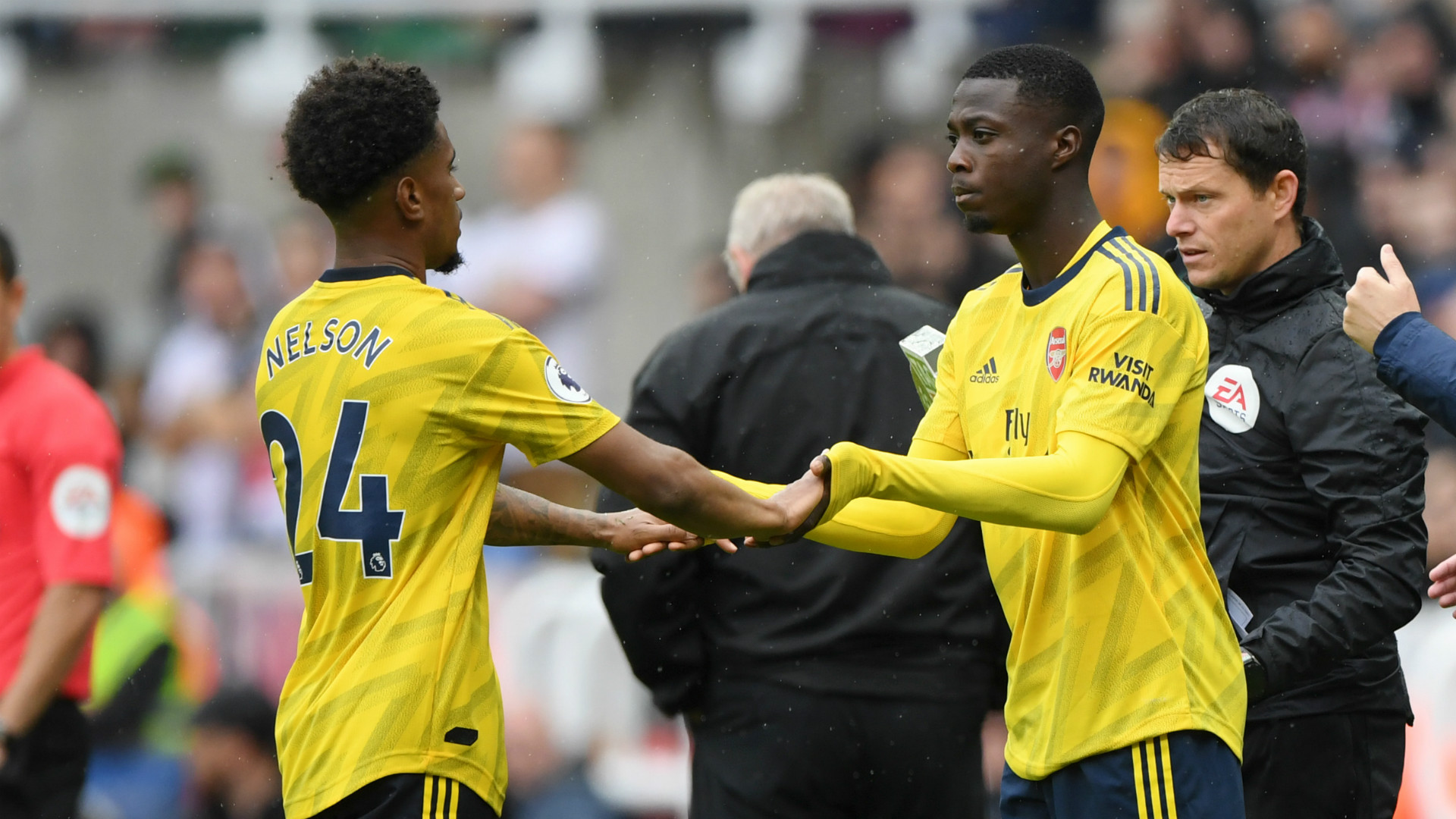 Menghadapi Newcastle United dan Burnley, Arsenal selalu memainkan Pepe sebagai pemain pengganti.
Pelatih Arsenal Unai Emery menilai Nicolas Pepe harus bisa meningkatkan kebugarannya sebelum dimainkan sebagai starter pada pertandingan kompetitif.
Pepe direkrut dari Lille pada bursa transfer musim panas ini dan ia selalu bermain dalam dua pertandingan perdana The Gunners di Liga Primer Inggris menghadapi Newcastle United dan Burnley tetapi ia masih dimasukkan sebagai pemain pengganti.
Artikel dilanjutkan di bawah ini
"Dampak Pepe sangat bagus," puji Emery. "Melawan Burnley bermain 45 menit, dia bersama kami hanya dalam dua pekan dan dia harus lebih bugar lagi.
"Saya berbicara dengan dia tentang bagaimana situasi dia setiap hari bersama kami, bagaimana dia sebelum pertandingan, dan dia merasa lebih baik secara progresif, tetapi dia butuh lebih. Saya pikir 45 menit di laga melawan Burnley sempurna untuknya."
Pemain berusia 24 tahun asal Pantai Gading itu direkrut dengan banderol £72 juta dan menjadi rekrutan termahal The Gunners sepanjang masa.